Our Team: Eran Ben-Sira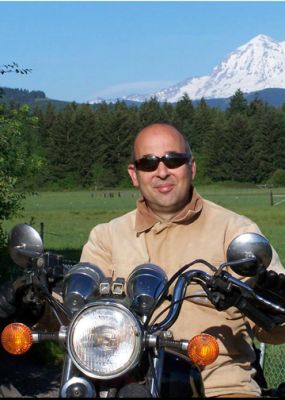 Cell: (360) 951-9852
Email: eran.bensira@yahoo.com

BIO.....
Eran moved to Thurston County in 1997 from Washington D.C. when he fell in love with the Yelm area on a cross country trip. His love of the Nisqually Valley and the Pacific Northwest motivated him to begin a career in real estate. His greatest joy comes from helping people find their dream home. His patience helps both buyers and sellers find clarity and move forward with ease on any type of transaction.

Eran's service is both personal and personalized. His emphasis is on is making the client happy by providing superior service to help them find the perfect home. When working with buyers and sellers his goal is to ensure that they understand each step of the process, and get through it as easily as possible. Eran also uses his professional negotiating skills to help his clients get the maximum results in each transaction.

Eran is happy to work out of a real estate office that is known in the rural community for its personal, attentive care. He takes pride in the old fashioned service provided by all of the agents at Signature Service, and in the word of mouth referrals he receives as a result of the excellent service he provides.
Raves & Reviews........
We wanted to thank you for your patience, time, commitment and focus. We are so happy in our new home and we couldn't have done it without you.

Our do
or will always be open for you.
With love, Audrey and Scott

Thank you so very much for all of your help throughout this home buying process! You've been really amazing to work with! You are without a doubt the best real estate agent I have ever met.
I appreciate that you have been so thorough and genuinely concerned with our best interests during this whole process....it's very hard to find someone like you these days!
I look forward to referring anyone I know or meet that is looking to buy a home to you!!!
KB
Eran and the entire Signature Service team did an amazing job on the sale of my house.....I consider them way above average in their competence and care for their clients. Eran was fantastic to work with.....he was a real pro in negotiating for my best interests. He always had a positive attitude and extended a helping hand far beyond the ordinary. I always felt supported and uplifted in his presence and genuinely cared for. I felt very well taken care of every step of the way and recommend him and the entire team without reservation to anyone looking for outstanding service with heart!.
Thanks for a job well done :)!
Dear Eran, Bo and Katherine,
It was such a pleasure working with you on my-new-house purchase.
Eran, as my agent you were so attentive! Always ready to show, call, research, and always being light-hearted. I was never hesitant to bother you, since you always were available!
Katherine, you are a gem, a necessary part in each transaction, tying up loose ends... Hat's Off to you!
Bo, your office is so "user-friendly". You created an environment where everyone that works there, works in such harmony with each other, which adds to the security and confidence that I had as a client! Thank you so much, and in the future I hope to do business with all of you again.

YK, Yelm WA