Financing Options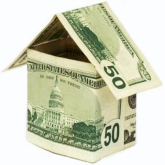 There are many ways to get real estate loans, often only limited by your imagination.
Examples of tried and true lenders who know their business and can help you get financing are listed below. They can provide you with pre-approval letters, give you an idea what you qualify for, and step you through the complete process.
Wondering how much you can affort and what your payment might be? Use our Loan Calculator to estimate your monthly payments based on the loan amount, the interest rate and the loan term.
Lenders
Click here
for a list of tried and true lenders.
Mortgage Resources
Videos
Closing Costs Explained

This short video explains the closing costs and helps you navigate through the home-buying experience.